Car Wreckers Footscray
We Pay Upto $18,999 Cash for Cars & Same Day Pickup & Payment
Free Car Removal in Footscray
Buying Vehicles in Any Condition
Accepting All Makes & Models
About Car Wreckers Footscray
Anyone with an old, used, broken or scrap car can earn top cash with Car Wreckers Footscray. We take all cars, vans, minivan, buses, trucks and 4wds in exchange for highest paying cash. The make, model, year and condition of the car doesn't matter to us as we buy every car in 'as is' condition.
If you currently own a car that is not running as smoothly as it once did. Or even if you have a car that has completely broken down. You can think of a number of ways to make the most out of it. There is always an option to repair it, but everyone knows that it may cost you as much as the car's original value. So the smarter thing would be to sell it to Car Wreckers Footscray who are willing to pay you for the car's full worth.
We Pay Top Cash For Cars Footscray
At Car Wreckers Footscray, we pay cash for cars up to $11,999 and provide free removal service.
The local car wrecking companies don't just pay you for the used car that you no longer need, they buy the unwanted and wrecked cars for their rightful disposal. We pay money for cars according to their current wrecking value. So, you will get maximum out of your car. Our company have a dedicated cash for cars Footscray service that help car owners to sell their car within hours after their car.
How We Work – Steps to Buy a Car
Licensed Car Dismantlers in Footscray
Car Wreckers Footscray has the authorization to buy and tow all junk, crashed, burned and damaged cars from anywhere in the suburb, in exchange for its full value in cash. It is all because of our LMCT license. Our team brings all old, junk and scrap cars to one of our yards for their eco-friendly wrecking and recycling. We buy all unwanted cars and pay for them right on the spot.
Our Services
Car Wreckers Footscray has a number of services to offer you. All of which are guaranteed to be entirely free of cost. Moreover, we assure that you will be free of any hidden fees. Right from the evaluation, to the removal of your car, our team takes care of all.
We have a variety of services that we offer in our yard.
Cash For Old Cars Footscray
Junk Car Removals Footscray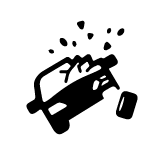 Car Wreckers Recyclers Footscray
Used Auto Parts Footscray
Why Choose Car Wreckers Footscray
We pay cash for cars that are fully complete and in one piece. If you have taken the engine or transmission from cat then it is just a car body or shall. And we pay don't pay money for them.
Get a Free Evaluation for Your Unwanted Car
Anyone can easily sell their unwanted, used, damaged, scrap or junk car for wrecking. All you need to do is sign up for a free evaluation with Car Wreckers Footscray. We ask you for just the basic details of your car and in return, present you with our top cash offer. You can contact us via phone call or an email. Or fill out the details in an easy form that we have online. We need you to tell us the following
Your car's brand
Your car's model
The year it was manufactured
Its overall condition
Your contact information; full name, email and phone number
Your complete pickup address
As soon as you submit these details, our quick quote form lets you know our offer. This offer of ours is guaranteed to be the most reasonable in all of Footscray. Our car valuation experts take all the factors into account while preparing a quote. And make sure that you get the full value of your car.
Top Dollar Instant Cash Payments
The cash quote that we offer for your old, junk, used and scrap cars may go as high as $8,999. And we promise to pay you this cash right on the spot. You can also choose a bank transfer and provide us with your account details. Or you can have the usual instant cash payment when our team comes for the car removal.
At Car Wreckers Footscray, we guarantee top prices. Besides, we can beat all genuine offers from any other wrecker.
Same Day Car Removal and Free Towing
Car Wreckers Footscray offer a same day removal all across the suburb, regardless of how far or near your location is. We come to tow your car on the day that you pick as per your convenience. Our team brings along all of their towing equipment for a hassle-free car removal. Make sure that you have all the necessary documents ready before our arrival. We also appreciate that you remove all your personal items and the number plate from the car.
With car removal Footscray service, you wouldn't be charged for any admin or towing fee.
We provide free car collection and removal service to all suburbs that are included in City of Maribyrnong council.
Call Our Customer Support for Immediate Assistance
In addition to our flawless car wrecking and car removal services at Car Wreckers Footscray, we happen to have gathered a team of friendly and cooperative customer support. They respond promptly to your queries and give you the most suitable solutions. You can avail our car wrecking and car dismantling services on a single call. Let us know of the car that you wish to sell, and our team guides you through the entire routine.
List of Models at Car Wrecking Yard Footscray
Our car wrecking experts offer to buy all kinds of cars including 4x4s, vans, trucks, minivans, SUVs, buses, UTEs, 4WDs and all commercial automobiles as well. We have been dealing in almost all Korean, German, Japanese, European and Russian car makes. With Car Wreckers Footscray, you can get assistance of all the top brands.
BMW wreckers – Series 1, Series 6, Series 5, Series 7, Series X, Series 3
Daewoo car wreckers – Espero, Cielo, Kalos, Nubira,Tacuma, Lacetti, Leganza, Lanos
Suzuki dismantlers – Alto, Swift, Vitara, Carry, Ignis, Liana, APV
Renault recyclers wreckers – Master, Trafic, Clio, Cabriolet, Scenic, Grand scenic,Captur, Laguna, Kangoo, Latitude, Koleos
Chrysler auto wreckers – 300, Grand voyager, Voyager,Sebring, Pt cruiser, Sigma, Imperial, Crossfire, 300C, Neon, Dodge
Nissan wreckers parts – Maxima, Urvan, Terrano, Navara, Pulsar, Pintara,Elgrand, Patrol, Skyline, Pathfinder, X-Trail, Skyline
Hyundai car wreckers – Accent, Terracan, iMax, Excel, Santa fe, Tucson, Tiburon, Accent, Veloster, Genesis, Grandeur, iLoad, Sonata, Elantra,Lantra
Toyota wreckers – Hilux, 4Runner, Estima, Kluger, Tarago, Starlet, Corolla, Landcruiser, Camry, Echo,Townace, Hiace,Surf
Mazda dismantlers wreckers – Astina, Protege, E2000, Eunos, Mazda 6,Bravo, Tribute, BT-50, Mazda 3, Mazda 626
Peugeot salvage recyclers – 308, 408, 507, 509,407, 405, 307, 403, 507, 506, 306, 708
Saab car wreckers – 900s, Convertible, 9-3, 900, 9-5
Holden wreckers recyclers – Combo, Cruze, Zafira, Commodore, Colorado, Epica, Statesman, Apollo, Viva, Barina, Captiva, Adventra, Rodeo, Astra,Captiva,Frontera, Nova, Vectra
Honda car wreckers – Accord, Civic, CRV,HRV, Jazz,Odyssey, Prelude, Integra, Legend
Volkswagen salvage recyclers – Impreza, Transporter, Jetta, Tiguan and Tourag, Outback, Liberty, Polo, WRX, Beetle, Amarok
Subaru wreckers recyclers – Legacy, Passat, Golf, Forester, Bora, Kombi
Mercedes wreckers dismantlers – Series 1, 2, 3, SLK, MB-100, MB-140, Vito,Sprinter, SL models and all
Ford wreckers parts – Courier, Econovan, Ranger, Taurus, Explorer, Trader, Ranchero, Falcon, Telstar tx5, Focus, Territory, Te50, Probe, Telstar, Sierra, Shelby
Mitsubishi car wreckers – Challenger, Triton, Pajero, Magna, Mirage, Outlander, Colt,Express, Verada, Delica, Lancer
Daihatsu dismantlers salvage – Tacuma, Lanos, Cielo, Espero, Leganza,Nubira, Lacetti
Eco-Friendly Car Recycling Services
Our car removal team brings the car that you no longer need, to our yard. And here, our car wrecking experts follow a clean-green routine to wreck and recycle the cars. At Car Wreckers Footscray, we make sure everything is environment friendly and according to the EPA guidelines.
They get rid of all the excessive fluids and oils from the car.
The car dismantlers carefully dismantle the car, in such a way that all the parts in working condition are saved. Just so they can later be used to refurbish other cars.
Next, they set aside all the other parts that are completely damaged. These are usually made of metal, plastic, glass or rubber. All this material is later recycled in an eco-friendly way.
In the end, the car's hollow metal body is also crushed and recycled.
Car Wreckers Footscray make sure to not let any of the useful resources go to waste. And do the car recycling in such a way that none of the toxins from the car harm the land or the atmosphere.